About Craig A. Coleman, O.D.
The leading provider of quality vision care products and personalized optometric services in Hilliard.
Since 1956, Craig A. Coleman, O.D. has been the leader and preferred provider of quality vision care products and personalized optometric services to our patients in Hilliard and the surrounding areas. Our experienced doctors and staff offer comprehensive vision examinations and specialize in the diagnosis and treatment of a wide array of eye diseases, conditions, and problems.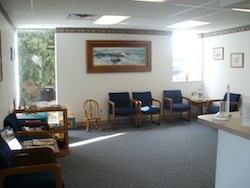 In our mission to provide the best eye care services possible, our doctors use only the most advanced, state-of-the-art diagnostic technology and eye care products available. We are committed to educating our patients and providing personalized eye care services to the people of Hilliard. At Craig A. Coleman, O.D., you will find eye care professionals who genuinely care about your health and are dedicated to providing exceptional personal service to everyone who walks through our door.
Schedule an appointment with Craig A. Coleman, O.D. at our Hilliard optometrist office and give your vision the level of care and attention it deserves.
Practice History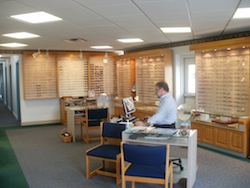 This is the oldest optometry practice in Hilliard, Ohio. William T. Kensler, O.D. graduated from The Ohio State University College of Optometry in 1956. He opened a practice in Delaware, Ohio and also co-founded an office in Hilliard along with a classmate, Dr. Louis Bresin. Eventually, Dr. Kensler moved to Hilliard to practice here on a full time basis. His wife Susie was an elementary school teacher in the Hilliard City Schools. Dr. Kensler also served as a clinical instructor at the College of Optometry. This was how he became acquainted with Dr. Coleman, who joined him in practice in 1988. Dr. Kensler retired in 1997.
The practice was moved to its current location in 1999. This was next door to the previous location of 25 years. The move allowed us to have more room for both patient care and a larger dispensary. It also facilitated updates in modern eye care technology. We were one of the first optometry practices in central Ohio to have paperless patient records beginning in 2001. We also introduced laser retinal scanning technology in 2007.
---
We are a member of Central Ohio Vision Source Doctors, a network of eye care professionals dedicated to providing focused, innovative, and trusted care to our communities. Learn more at BuckeyeVisionSource.com.